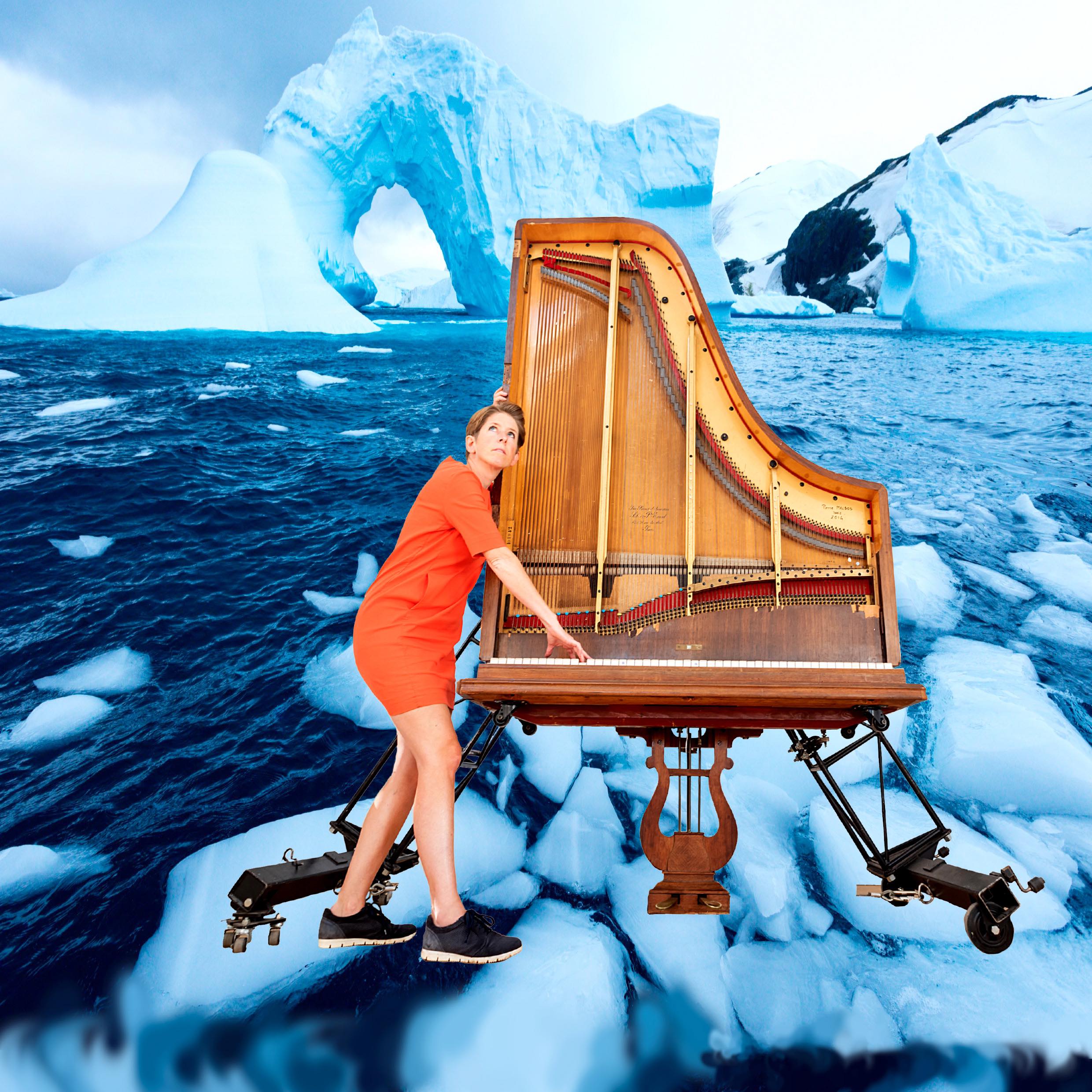 This is my conversation with Dr Liz Bagshaw, who you can meet on the post-show discussion at 8.30pm BST on 24th October 2020, after my performance of '12 Years' for the Royal Welsh College of Music & Drama.  Book for the tour here.
Liz is a Senior Lecturer at the School of Earth and Environmental Sciences at Cardiff University.  Her interests are listed as Glaciology, Biogeochemistry, Geomicrobiology, Sensors and Environmental Monitoring and what I gleaned from our conversation is that Liz is totally passionate about ice - what it does for our planet, how it sounds and looks and even how it is to sleep on it!  In the conversation we cover her research, ice cores and how they are stored in incredible ice-libraries (which reminded me of my residency at Iceland's Library of Water), changes she has witnessed and how to balance scientific global travel against what she knows about the changing climate. 
She very kindly put together some useful links for listeners:
https://nsidc.org/cryosphere/glaciers This website has some really nice stuff on definitions and processes
https://edu.oggm.org/en/latest/ This is mostly focused on Alpine glaciers, but has some really fun interactive material, including a glacier explorer and gallery, and even glacier top trumps!
http://www.antarcticglaciers.org/ This has some great stuff on glacier processes, with very nice information on past ice sheets.
There's some excellent material on the Carbon Brief: https://www.carbonbrief.org/category/science/ice
This is the ice core book I mentioned: https://books.google.co.uk/books/about/The_Two_Mile_Time_Machine.html?id=oSEQG31t2tIC
And the giant report (with a handy summary for policy makers at the start) https://www.ipcc.ch/site/assets/uploads/sites/3/2019/12/SROCC_FullReport_FINAL.pdf